Meet the CEO
---
MS. DONNELL J. VIGIL
CEO/PRESIDENT, CORPORATE SECRETARY & CHAIRMAN OF THE BOARD OF DIRECTORS
GREEN ENERGY ENTERPRISES, INC., a Colorado corporation
OTC Pink stock ticker "GYOG"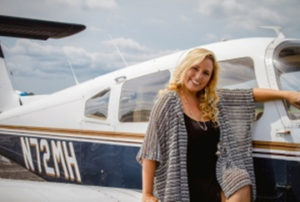 Donnell J. Vigil graduated from Metropolitan State University in Denver, Colorado with a Bachelor of Science Degree in Criminal Justice/Criminology and attended graduate school at Friends University in Wichita, Kansas in its Organization Development masters program. Ms. Vigil has worked in the marijuana industry for nearly three (3) years, in the aviation field for over nine (9) years and in the corporate arena for nearly twenty (20) years. Ms. Vigil currently presides as CEO, President, Corporate Secretary and Chairman of the Board for Green Energy. She has served as an officer and director for two (2) other publicly traded corporations, seven (7) profit corporations and one (1) non-profit organization. Vigil has directly handled all SEC, OTC, DTCC, FINRA and Secretary of State filings for numerous publicly traded corporations. She was directly involved and responsible for entering into international and domestic contracts, raising capital, negotiating acquisitions, mergers, investor relations, compliance, executing business plans and closing long term agreements. Vigil utilizes her behavioral science knowledge to the planned development and reinforcement of organizational strategies, structures and processes for improving an organization's effectiveness. Ms. Vigil's work history includes Coors Brewing Company, Southwestern Bell Telephone Company, Green Energy Enterprises, Inc., Apex Engineering International, LLC and the Disabled American Veterans. She has owned and operated two (2) of her own businesses one (1) in retail and the other in the legal service industry. Ms. Vigil has extensive corporate and legal knowledge. She managed numerous law firms as well as functioning as a paralegal for ten (10) years. Her legal knowledge includes, but is not limited to, corporate, contract, civil, employment, domestic, estate, and bankruptcy law. She worked for a U.S. Bankruptcy Trustee, a city attorney, litigation firm, and a domestic mediator.
In addition, Vigil has received the following honors and recognition: Budding Barristers Award from the Denver Bar Association and a Fortune 500 Sales Award Recipient with Southwestern Bell Telephone Company. She served as a member of the Friends University Advisory Board and as Chairman of its PR/Communications Committee, as well as Chair for Apex's Safety Board PR/Communications Committee. Ms. Vigil was a former Hispanic Employee Network member, Delta Phi Omega member, and Board representative for the Denver Bar Association. She is a Gold member of the Florida Cannabis Coalition and a lifetime Disabled American Veterans Auxiliary member. Vigil is a native of Denver, Colorado therefore she knows the location and culture for conducting business in Colorado.
Ms. Vigil has worked for Green Energy Enterprises, Inc. for the past six and a half (6 ½) years. Green Energy Enterprises, Inc. is a publicly traded corporation on OTC Pink Market, stock ticker symbol "GYOG". She became CEO of Green Energy in March of 2014. Green Energy was initially established as an aviation company and currently operates a FAA Part 61 flight school, FAA Part 91 flight operation, Computer Assisted Testing Service (CATS) and Comira testing facility in Jacksonville, with plans to have its FAA Part 141 flight agency moved to Jacksonville to provide flight training to veterans and foreign students.