A-Cent Aviation
---
A-Cent Aviation ​offers affordable professional maintained aircraft for flight instruction and rental. We provide flight training in a safe and effective learning environment, while adhering to federal and state aviation regulations. We offer has a number of customized plans designed to make it happen.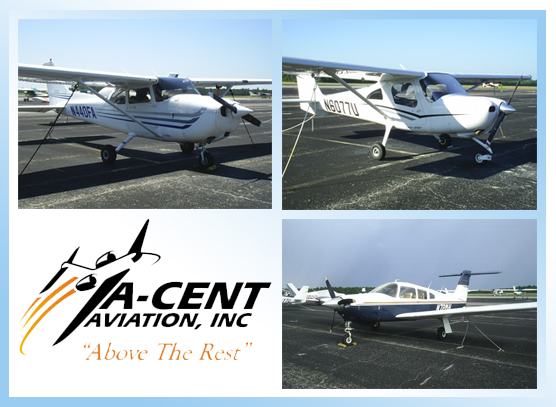 Discovery Flights
Sport Pilot Certificate
Private Pilot Certificate
Instrument Pilot Certificate
Commercial Pilot Certificate
Biennial Flight Review
JAX Nights Romance Sightseeing Tours
Cross-country tours to South Florida and into Georgia
Real estate photo flights
​Land Survey photo flights
Biennial CFI, CFII, MEI renewals
SEVIS/SEVP
CATS Testing
​​Comira Testing
Our New Drone Training Program:
Obtain your sport pilot license through A-Cent to qualify for
FAA Exemptions for Commercial Operation of a Drone.
Do you want complete ground school and pass the FAA
Written Pilot Knowledge Test? Come see US we can
help you reach your goal at a reasonable cost!